Graham Bucksey local Property Management Consultant and Building Services Project Manager has joined forces with Stephen Tester, co-founder of Tester & Jones Funeral Services to bring a brand new Rotary Club to Crowborough.
"Stephen and I were members of the previous Rotary Club in Crowborough which sadly closed at the end of 2016 having been established in 1953." Graham explains. "We got chatting and realised we both missed being Rotary members and having community involvement. So with the support of the South East District Regional team, we have launched a new Rotary Club for the town."
Graham continued by saying "In the addition to the social and networking aspects of the club we are focused on how the new Rotary Club will support, assist and benefit the Crowborough community. This is such a wonderful town and we hope to be able to celebrate and support its community."
We have already recruited a number of both male and female members from local businesses, support agencies and the wider community.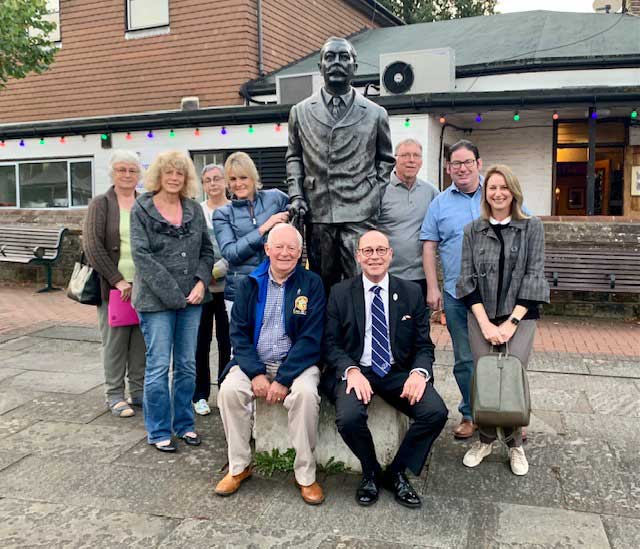 If you would like to find out more about joining the new Rotary Club of Crowborough. Call Graham on 07836 232075 or email grahambucksey
Crowborough Rotary is an informal organisation without structured lunch or evening dining.
We have formed a support alliance with the Wealden Dementia Forum which is a very proactive section of Wealden District Council supporting Dementia in the community. Crowborough Rotary attend their Community Café events to assist with set up and clear up and to provide help and support during the two hour sessions.
We hold an annual charity golf day at Crowborough Beacon Golf Club in October. A ladies fashion show held in March is also an annual event.
We are extremely pleased with the enthusiasm for this new Rotary Club for Crowborough from the members. We have the support of the Town Council having presented to them at a Council Meeting.
Our aim is to be a club supporting gender diversity is very much paying off as we currently have slightly more ladies than men as members. We want to be an all-inclusive organisation.
About Rotary International
Rotary is one of the world's leading membership and humanitarian service organisations, with 1.2 million members globally.
Through membership of their local club, individuals volunteer on community and humanitarian projects which make a difference locally, nationally and globally.
Rotary members are determined to tackle the world's biggest issues, including promoting peace, fighting disease, supporting education and so much more.
Rotary was formed as a networking organisation and this still plays a part in Rotary life today. Rotary provides the opportunity to expand personal and professional circles, meet new people and make lasting friendships, all while having fun in the process.
"Whatever Rotary may mean to us, to the world it will be known by the results it achieves"